What to Look for in a Heavy Haulage Company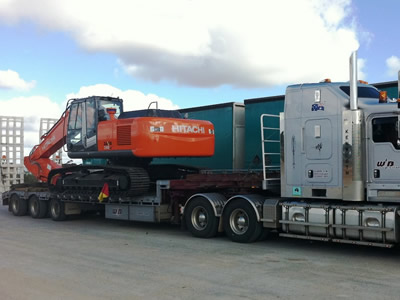 When it comes time to look for a company to provide you with heavy haulage transport, it is important to find a place that will ship your freight in an affordable manner. There are different things to keep in mind when choosing a company that will ensure that you made the right decision.
Customer Service- Customer service is one of the most important things you should look for in heavy haulage transport. When hiring a company; you hope that everything will go well and that no problems arise. However, if something does go wrong, is the shipping company readily available? Do they offer 24-hour customer service? Although heavy transport problems are rare, it is important to be able to converse with someone in the event of a problem.

Rates- Another top priority when choosing a shipping company is receiving an appropriate rate. You want to make sure you get the rate that the company has originally quoted you. The internet is a great way to compare the rates of heavy haulage transport. Many shipping companies will give their potential customers good rates as they know that there is an abundance of competition.

Loyalty- Although loyalty isn't an immediate worry, it will come with time. Shipping companies want you to be loyal to them by directing all of your deliveries through the same company. Therefore, you should make sure that they are giving you the best price possible in order to ensure that you will be a returning customer.

Trust- It is important to look for a heavy haulage transport company that you can trust. They will trust that you will have your freight ready to go with on-time payments; as you should trust that they will make your deliveries on-time and without any damage.

Reputation- One of the best ways to find a great heavy transport company is to look for one with a good reputation. Search the internet and use word of mouth to find out about companies and how they do business. Finding a company with a good reputation will help all of the other factors above fall into place.
Looking for a heavy haulage transport company can be timely; but it is important that you make the right choice. If you find a company that is reliable and has a good reputation; get a quote! If you are happy with the quote given, give them a chance.
Westbound Enterprises is a family owned business that has been in the transport industry for over 40 years. We specialise in over sized transport for any industry.