What Is Heavy Haulage and Does Your Business Need It?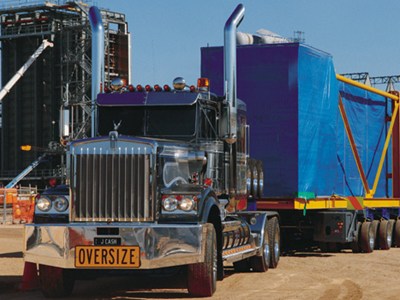 The law of supply and demand means that many businesses today find themselves with large amounts of product that must be moved from one location to another to satisfy customer needs and requests. With large amounts of stock, you need more than just a few 4X4 trucks to haul the loads, which is when businesses begin looking at heavy haulage freight transportation services in Melbourne. But what is heavy haulage, and why do you need it for your business endeavours?
Heavy Haulage Transportation
Heavy haulage transportation services are companies that outsource large trucks and transportation vehicles to move stock, vehicles, boats, or even planes from one location to another. Utilizing these services is much more economical than purchasing a vehicle large enough to handle the job, or making multiple trips across the Australian countryside to move freight and stock to other locations.
The job of the heavy haulage companyis to arrive at your place of business, load your product and freight safely onto their trucks and transport it to your other location. Many services provide containers for product, and it is their responsibility that the container is sanitized and clean before adding your product into it. This step prevents cross contamination of certain products such as fertilizer or grain.
Your responsibility as owner of the freight is to ensure the company is provided with a safe and reasonable means of both moving product onto their trucks, and moving it off once it's at the next location. Typically, many businesses that need to move large amounts of freight or larger products have a "dock" provided for the truck to move close to. When you know the heavy haulage company is about to arrive, make sure someone is available to assist them in operating the dock doors, and as a guide for how the freight should be loaded and moved.
Why You Need Heavy Haulage Transport
If you're in a business where you have large amounts of product, such as fertilizer, grain, or bulk goods that need to be transported to various stores throughout your area, heavy haulage transport is essential to get goods to the customers in a timely, safe, and effective manner. Another instance where you'd need heavy haulage is if your business sells large products that require specialised hauling services, such as a car or boat lot, camper retailer, or large parts for farming or other equipment. These types of freight need secure movement to new locations, and hiring a heavy haulage company will help guarantee safe travel to and from your business locations.
When looking at companies that provide heavy haulage transport, make sure you talk to them about what types of goods they help haul, how their trucks are operated, what equipment or assistance they will need in moving freight, and how often they can run deliveries. It's also imperative that you read reviews on the company to make sure you are getting the kind of service you deserve for the money you'll spend. At the beginning, hiring a heavy haulage company can seem like a larger cost, but it's one that will be a wise investment in the long run to help your business deliver products to customers across the country.