How Are Heavy Equipment Transport Costs Calculated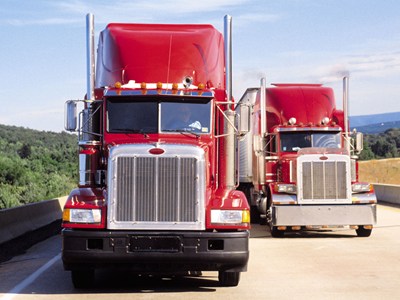 When moving freight, products, or business equipment, one of the most important factors in selecting a heavy transport or oversized transportation company is the cost of service. Companies will often provide free service quotes, but how are heavy equipment transport costs calculated? What you know about how these figures are determined can help you arrange or downsize freight to reduce cost and transport time to keep product transportation running smoothly.
Factors that Influence Cost of Transporting Heavy Equipment
Most companies consider three main factors when determining the costs of their services, and companies that provide heavy haulage or oversized transport are no exception. These three considerations include:
Cost of Labour- depending on the size of your product, or amount of freight you need moved, the company will need to determine how much labour they must provide, and how much effort that labour will need to put into transporting your product. The heavier and larger, the higher the cost of transport not only for loading and unloading, but also for driving and the size of truck that will need to be utilized.

Cost of Materials- will extra equipment be needed to assist with loading and unloading the product, such as forklift or crane? What kind of packaging materials will the company need to provide to package the freight safely? The more the company needs to bring with them, or have access to, the higher the cost of the service.

Overhead Costs for Other Materials- fuel costs, payment of insurance or tracking of freight, along with costs for supplies such as packaging materials, protective covering if transporting in bad weather and mileage on the vehicle can all contribute to overhead costs the company will include in the quote for service.
These are the main considerations haulage and heavy oversize transport companies take into account when determining a quote for a business request. But once you know what they're looking for, you can take certain steps to rearrange the freight or look at different service options to lower your costs of having your freight or product moved.
Ways to Reduce Cost of Transport
The size, weight, height and length of freight or a product can contribute to how much it will cost to transport it. To cut down on some of these factors, consider the following suggestions:
Can the freight or product be split up into two units to cut down on width, or even the size of truck used to move it?

Try different loading methods to even out the weight and enable a different type of flatbed or other truck to move the product.

Consider routes and choose the shortest route between the pick-up and drop-off points.

Think about providing your own containers or coverings to protect the goods instead of having the company provide this for you.
Be sure when choosing a company that will provide heavy equipment transportation service for your company that you read reviews from previous customers, and take advantage of their free quote services. This will help you select the least expensive, yet most reliable service to move your freight or equipment and keep your business running on time for customer satisfaction.