Finding Your Best Option for Interstate Transport Services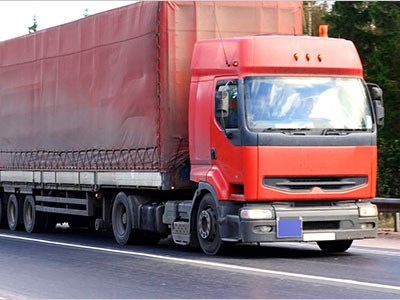 Interstate transport is the movement of vehicles, stock, buildings or other products that are heavy and require specialised transportation from one area to another. Numerous companies specialise in hauling large scale products and goods for businesses, but how do you know which company will provide the best transportation for your specific business needs? There are a few factors and questions to ask when looking for your best options for interstate freight companies in Sydney and we'll discuss them in this article to ensure you find the service right for your business.
Choosing Interstate Transport
Depending on whether you're hauling vehicles, stock, or other heavier items across Australia's bumpy and large countryside, you there are several considerations to take into account when making the selection of your best options for interstate transportation services. These considerations include:
Business Goals- if you are auto or camper dealer and will be hauling a single vehicle or multiple ones, you need to decide if the interstate transport service needs to specialise in certain types of transport. Some companies specialise specifically in transportation of autos, while others handle anything from moving stock and goods to transporting building parts. Determine which type of transport you need and pick the service most appropriate to handle it.

Shipping Company vs. Broker- if you're a dealership transporting numerous vehicles as mentioned above, you need to look at reliability in addition to shipping capability. Brokers may be able to pass off the hauling to a third-party company who will not be as reliable, or a company may hire separate brokers to plan the transport and not follow through with shipping. Read reviews on website to determine the best organization type for what you need to accomplish.

Research Your Investment- When you decide on a few separate brokers or companies to contact for shipping, ask for references or read testimonials and reviews on their websites. Courier Quotes is another reliable resource to find both quotes on interstate transport services and get reviews on how well the company runs its business operations.

Budget and Long-Term Relationships- Look over your budget for transportation, and if the supplies or vehicles are something that you'll be moving regularly see if the company provides a long-term relationship pricing option that can save you money in the long run. This will also help build reliable customer base for the company, and a reliable partner for you and your business.
When looking at your best options for interstate transport services, considering the items above will help you make a decision that will be in best interest for your business and for the goods you are transporting.
Westbound Enterprises is a family owned business that has been in the transport industry for over 40 years. We specialise in over sized transport and provide transportation for a variety of industries including construction/mining (excavators, dump trucks, etc) and oversize structures (portable housing, structural steel, etc). We excel in the transportation of agricultural machinery such as tractors (large or small), sprayers, cultivating equipment, seeders and harvesters.