Freight Companies in Sydney Offer Superior Service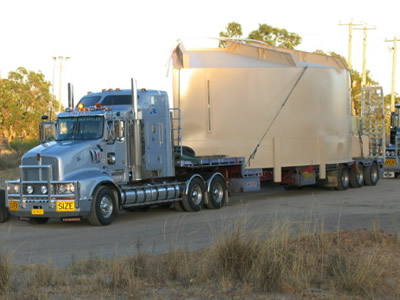 Sydney is probably the one city that people think of when they consider Australia. While Canberra is the capital city of the whole country its population of only 376,000 makes it pale against Sydney's of closer to 4.7 million inhabitants. While Canberra is the seat of power, Sydney is a more important area for freight transport. This spawns the growth of many freight companies in Sydney.

Click here for more information.
Based on the South Eastern coast of Australia, and away from the vast industrialised and mining areas of western Australia, Sydney is regarded as the financial and economic hub of the continent. That said, Sydney is based around the two major harbours of Sydney and Botany Bay, both of which are services by an extensive network of rail lines that radiate out into the surrounding continent.
Sydney as a port deals with a significant throughput of container traffic, much of it inbound from the Americas. In the first half of 2013, Sydney's harbours dealt with 172,600 TEU's of container freight (TEU referring to Twenty-foot equivalent unit, a measure universally used for capacity in container transportation), which was up by 12.6% for the same period of the previous year. Full container imports for the city in the financial year 2012/2013 reached 1,063,940 TEU, while export reached 442, 870 TEU. The moving of that amount of freight felt to a combination of rail and road freight methods. These generally broke down as:
Rail Freight- While in competition with other methods, rail freight concentrates on the movement of bulk good and containers that are headed towards areas serviced specifically by the rail network. While regarded as a more economical method, rail transport suffers from inflexibility to reach less popular areas.

Road Freight- While more costly, road transport is able to cater for deliveries to more diverse areas.
Freight companies in Sydney recognise the distinct strengths and weaknesses of the methods available to them and plan the movement of goods accordingly. Specialist freight companies such as WestBound Enterprises (www.westbountenterprises.com.au) understand the needs of the consumer and are able to plan freight movements accordingly.
The logistics of transporting freight across the huge distances associated with continental Australia become a fine art as the convernience of road freight methods quickly become issues of excessive cost when considering transporting goods over thousands of kilometers. A tipping point is soon reached when the issues of rail only being able to reach specific places throughout the country, become less problematic than the rising cost of fuel used to transport freight by road.
The ideal solution then becomes one of using the rail infrastructure to transport the freight to a specific place and then take it on locally by road. It is this kind of multi-faceted solution that freight companies in Sydney and throughout Australia tackle on a daily basis. The most economic method of shifting goods from port to the end user, who could potentially be on the other side of the vast continent become major issues for the freight companies and ones worth solving.