5 Factors That Ascertain The Need for Oversize Hauling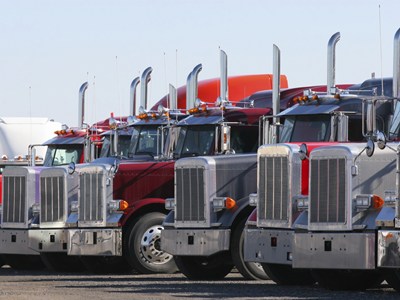 All businesses have goods or interstate freight that must be moved to another location from time to time, but how can you tell if you need heavy haulage or oversize hauling services versus regular transport? Depending on the goods, their durability, and how far they must travel to reach another location, you may be able to haul with a smaller truck service. But if your freight or products are large and require special handling, it may be best to go with an oversize hauling service to ensure not only the safety of your product, but the safety of others on the road as well. In this article, we'll discuss 5 factors that ascertain oversize hauling services to move or ship your business' products.
How do I tell if I need Oversize Hauling Service?
You may be able to look at your product and know right away it will need oversize hauling transport; this is the case when moving certain types of vehicles, farming equipment, or building parts that will be assembled at another location. But there are other factors that require oversize hauling services, many of which might surprise some business owners.
5 factors that may ascertain the need for oversize hauling services to move goods or products include:
Size, Width, Height, and Length Specifications- each territory in Australia has different requirements regarding size, width, height, and length of equipment that is being hauled on main roads and interstates. Once you know the specifications for your goods, check your territory's requirements to see if moving the equipment or product necessitates special trucks or signs during transportation.

Moving or Travel Time- Some territories do not allow loads of certain sizes to be transported during heavy traffic hours. Moving large items can require a permit if transport will happen during a certain time of the day or night, or timing of the transport must be moved to evening or weekend hours to accommodate highway or interstate regulations.

Special Notifications and Warnings- extremely wide or heavy items can block most of the road and require special signs, warnings, or even pilot cars to guide the transportation vehicle through traffic, and warn other drivers of the load ahead.

Loading, Route, and Unloading Considerations- The route the transportation vehicle takes is important. You want the shortest, safest route possible with the least amount of traffic, and timing for both loading and unloading the goods must be taken into consideration when budgeting delivery times.

Cost of Service-Perhaps your freight isn't so large that it necessitates special warnings, but it's heavy enough that it will require a special type of truck. Purchasing one can be a strain on your budget over hiring a service to take care of the transportation. Be sure to consider fuel costs when determining whether you should haul the item yourself or look into a service.
There are other factors that would ascertain the need for oversized hauling, but these are the main 5 considerations to take into account when determining your transportation needs for oversized product or equipment. Research the hauling requirements in your territory, and ask for quotes and suggestions from certified oversized hauling companies to get a better idea of what will be needed to transport your goods.