4 Important Questions to ask Before Choosing the Right Heavy Haulage Company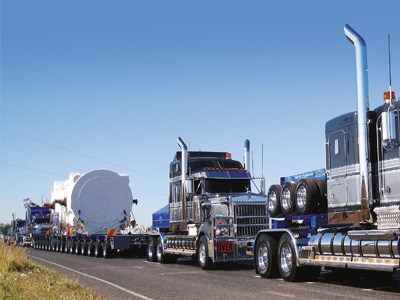 If your business requires heavy haulage services, you want to pick the right company for the job. One that has a good reputation, reliable customer service, the type of equipment you'll need to move your stock or freight, and driver teams that you can trust to ensure your products are safely delivered on time and in prime condition. While researching heavy freight companies in Perth, consider these four important questions before choosing the right heavy haulage company.
Considerations When Hiring a Heavy Haulage Company
Any business decision requires careful thought and consideration, especially if you are outsourcing or hiring in services to assist you with business operations. Moving stock and freight to multiple locations is an important task, one that requires careful hands and proper vehicles to accomplish. Without those things, your customers could be left waiting for the goods they need and frowning upon the type of service your business is offering.
To ensure the continuation of customer satisfaction and business operations, consider these 4 important questions before choosing the right heavy haulage company.
What kind of consideration do my goods need during transport, and can this company provide it?- It's essential to find a company that understands the care requirements of the freight, stock, or products you are entrusting them to move. The heavy haulage company you hire should have experience moving fragile, hazardous, or general loads no matter the size.

What kind of safety and goods protection do they offer?- should something happen to your goods during transport, what kind of protection and insurance does the company have to cover the cost of replacement?

What kind of time frame does this company need to deliver my goods?- You need a reliable organization that will provide delivery of your goods on time to meet customer demands. Realistic time expectations should be based on the distance that needs to be travelled, and how long it will take to load and unload the freight when it's arrived. This is where customer reviews and testimonials can come in handy when determining the company's reliability.

What kind of feedback has this company received from past clients?- Whether you're looking to transport general supplies, fragile stock, or precious parts for larger equipment, it's essential that your product reaches its destination safely and on time. Part of ensuring the value of a company and what they can offer is asking for referrals and reviewing testimonials regarding the service the organization provides.
While cost and budget are also considerations businesses must take into account, the above questions should be included to ensure you're getting reliable heavy haulage service for your value. Asking these 4 important questions before choosing the right heavy haulage company can save not only time in your search, but loss of business resulting from an unreliable transportation company.