Searching For Freight Companies in Adelaide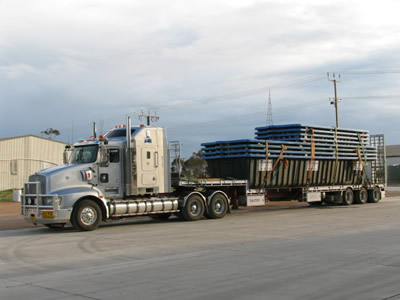 Australia is a continent where the majority of its population reside around the coastal regions, with only a small percentage living in the interior. The majority of those are based around the huge commodities and natural resource excavations that are a mainstay of Australia's economy. The need to move freight in the form of equipment and mined resources in and out of these areas is a major logistical issue. To ensure that the freight can be bought into the country and commodities shipped out, Australia has developed significant ports around its coastline and spawned the growth of numerous freight companies in Adelaide.

Click here for more information.
Most of these ports are logistically positioned to move these mined and manufactured goods out to end-users throughout the world, but the vastness of the country dictates the most economical of these.
The main port at Adelaide - known as Port Adelaide - was founded early in the colonisation of Australia and the city grew as a consequence of the ports logistical importance. As other ports and cities were founded and grew, Port Adelaide became less used for commercial goods and export because of its relatively isolated position away from the world's major shipping lines. With that said, Adelaide still operates as a container and commodity port with some impressive imports and exports:
Petrolium: - Port Adelaide handled an impressive 2.40 million tonnes of petroleum in the year 2012/2013.

General cargo: - the port handled 10.55 million tonnes of imports and exports of consumer goods in the period 2012/2013. This is expected to rise in further years.

Bulk commodities: - Adelaide handles a significant proportion of mineral concentrates, soda ash, and limestone.

Livestock: - Exports of sheep and cattle destined for many different parts of the world are routinely handled through Port Adelaide.

Timber and paper products: - Bulk hardwood from the interior is transported in by rail for dispersal around the globe.
As well as these diverse products, Port Adelaide is able to handle iron and steel imports and exports, motor vehicles and grains and seeds. All of these commodities are handled by a combination of road and rail transport, which operates within the well maintained infrastructure.
Adelaide is regarded as a financial and commerce area and is home to major defence companies. This means that much of the specialist freight being handled is destined for military applications and markets. This in itself dictates that freight handling must be carried out by specialist freight handlers to ensure security of deliveries. Companies such as WestBound Enterprises (www.westboundenterprises.com.au), become bespoke one-stop-shops for these kinds of material movements and are able to offer advice and total solutions to these needs.
Because much of the imported product destined for military applications tends to be smaller, Adelaide airport also plays a significant role in the transport of freight. Transport by air, while costly, is regarded as being significantly more secure than bonded containers, and the logistics of dealing with relatively small parts and small amounts of parts more viable than delivery and export using traditional land-based methods such as road and rail.