Reliable Freight Companies in Brisbane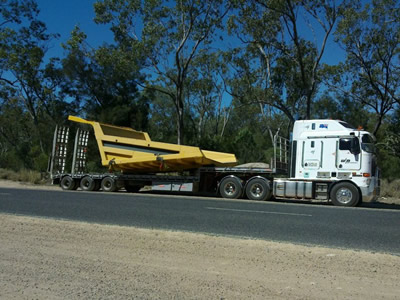 In today's world of email attachments, instant messages, social media posts, and file share programs, there is one type of delivery that will always need to be done physically: the shipment of heavy machinery.
Whether your business manufactures or orders heavy machinery, the key issue will always be how to get the goods from Point A to Point B. Fortunately there are highly experienced and dependable freight companies in Brisbane available for your hauling needs.
Click here for more information.
For Local Businesses
If your local business engages in the manufacturing of heavy machinery, you are undoubtedly looking for freight companies in Brisbane who will perform the following:
Haulage of heavy machinery with an interstate reach

Shipment of over dimensional loads

Utilisation of top-of-the-line vehicles and equipment
Look no further than West Bound Enterprises of Clare.
Top-Of-The-Line Vehicles And Equipment
West Bound Enterprises utilises top-of-the-line vehicles and equipment for the haulage of goods, including:
Curtain Sliders

Low Loaders

Side Tippers

Tilt Trays

Trailers

Trains
Dependability
You can always be sure that your shipment will reach its intended destination on time and minus damage to any of the equipment entrusted to the care of West Bound Enterprises.
Interstate Reach
West Bound Enterprises prides itself on its wide reach to all points across the Nation.
Making The Right Choice For Your Haul
Of all the freight companies in Brisbane, it is West Bound Enterprises that uses the best vehicles, ensures the highest dependability, and guarantees interstate reach.
Put your haul in the right hands.