How To Choose Heavy Transport Services In Adelaide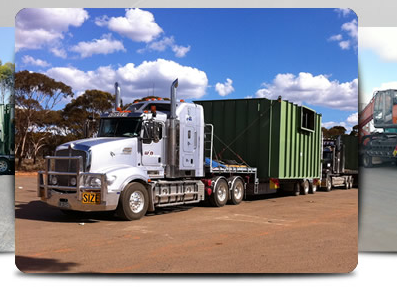 Choosing a heavy transport company for shifting or moving your machinery or heavy equipment from one place to another can be very difficult. It is not because there is a small number of companies that can provide you heavy transport services. It is because you would have to spend a lot of time and efforts in making sure that you do not hire a company that is not experienced or properly qualified to carry out their tasks. Do you want to know how can you chose heavy transport companies for your next freight consignment? Read on and learn more.
In the first place, you would start getting some references for the freight companies Adelaide. It is generally advisable to follow the tips and references given by the people who have already used the services of that freight company. In this case, you can be sure that you are going to the right company that not only provides great services but is reliable as well. You can also start checking out for some freight companies in Adelaide online and get online quotes as well. Ideally, you would be able to check out the services provided by these companies, their experience as well as their prices. You would be able to find out the freight companies in a smaller frame of time. Moreover, if there is no one who can provide you a reference or a review of these companies, searching online would be a good choice.
After checking the quotes provided from different companies, your next step should be choosing a company that provides you the most reasonable quotes. The prices for all kinds of heavy transportations would be very high. Therefore, you should be making sure that you don't have to pay an unnecessarily high price. Choose someone that provides good services at reasonable rates. You would likely have a list of a couple or three companies that can provide you these services. Now, you can do an online reputation check for these companies. Check out the reviews that they have received online and see whether they are a reputable name in the business or not. Finally check out the insurance rates, the liability coverage etc. that is provided by these freight companies Adelaide. This is a simple process that shall help you in finding the best freight company in your town. Try to make sure that you always work with reliable and reputable companies.